C.K's Flight Log 2010
Go to 2014 2013 2012 2011 2009 2008 2007 2006 2005 2004 2003
Places I've been, how I got there, comments on airports and navaids. I fly out of Reid-Hillview airport and I'm parked at Hangar 2-10. Stop by and say "Hey"! Latest flights first : Note: All flights since May 2004 are in Mooney M20K 231 N3636H unless otherwise indicated. Flight track graphics from FlightAware And send comments,dang it, flight@ravenware.com
14 July 2010 Time:1.3
Out and around. Went out to Los Banos and did the GPS approach in for fun, not in contact, just a VFR flight with GPS guidance. Back to RHV, first landing was not great, so I did another that went well.
30 June 2010 Time: 1.0
Little evening flying, nice evening. Wind about 12 knots, but no bumps in the air. A bit smoggy, but still green in the hills. Wonderful landing!
6 June 2010 Time: 1.0
Up and around for my first solo flight is a year, sheesh. Very smooth, very nice day. Got my new Garmin 696 all set up on my yoke, a very nice piece of gear. Great landing.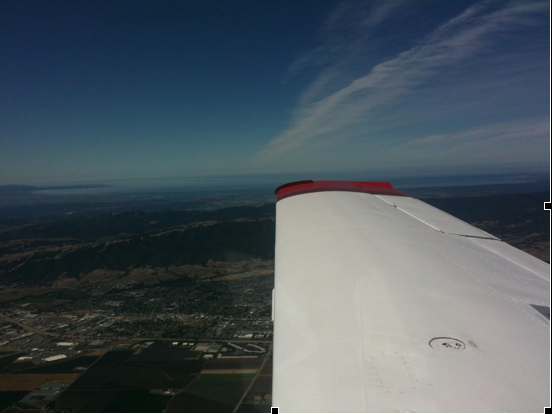 5 Jun. 2010 RHV Time 3.0
Whew. Long layoff because of work and lousy weather. Back in the air with my instructor, a good 3 hours of WINGS proficency training. Stalls, steeps, all the stuff you'd expect in a 3 hours ride. Everything came back very quickly. Did 9 takeoffs and landings, Los Banos, Gustine, and last one at RHV was just pretty, so I'm back to currency and ready to tool around the skies. RHV-BOI again soon!